A Timeless and Romantic Fall Wedding at Liriodendron Mansion | Bel Air, Maryland
Step into the magical world of Ari and Rachel's fall wedding at the historic Liriodendron Mansion in Bel Air, Maryland, and let me tell you all about the heartfelt moments that made this day unforgettable!
As a photographer, I live for capturing raw emotions, and Ari and Rachel's special day was no exception. From the elegance of the Bridal Suite to the intimate ceremony, every moment was filled with excitement and anticipation. The joy and love shared between the couple and their families were palpable, creating an atmosphere of pure bliss. Rachel's stunning dress had everyone in tears!
Ari and Rachel's shared love for Jesus was a central theme of the day, and it was a beautiful thing to witness. As the couple exchanged vows under a chuppah adorned with fall leaves and flowers, their commitment to one another and to their faith was evident. The ceremony was nothing short of spectacular, with heartfelt prayers and worship songs filling the air.

Despite the weather taking an unexpected turn and the ceremony being moved inside, the magic of the day remained. The indoor ceremony was nothing short of breathtaking, as Ari and Rachel said their "I do's" in front of their loved ones. The romantic setting was enough to make anyone swoon!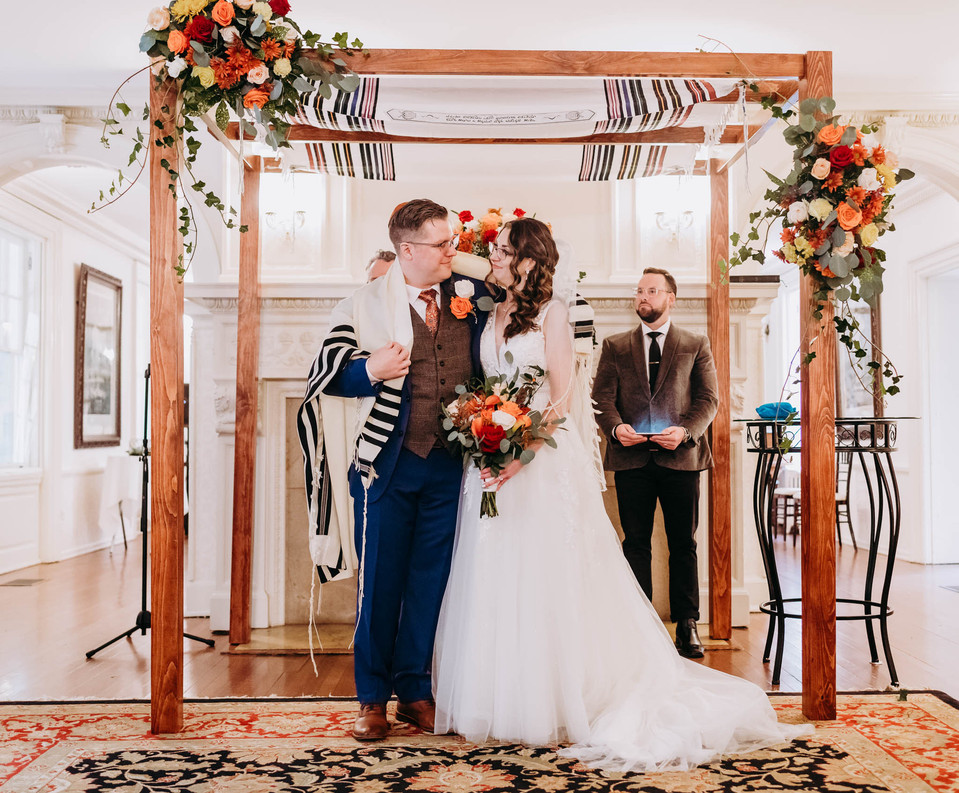 The grand ballroom of the Liriodendron Mansion set the stage for an unforgettable reception, where Ari, Rachel, and their guests danced the night away in an atmosphere of elegance and sophistication. From heartfelt speeches to lively dance moves, every precious moment was captured by yours truly.
My photography style is all about documenting the natural and authentic moments that make your special day unique. I want to tell your love story in a way that is true to who you are as a couple. So if you're looking for a photographer who can capture the candid and emotional moments of your special day, look no further. Let me capture the magic of your wedding day in the same authentic and timeless way that I captured Ari and Rachel's. This wedding at Liriodendron Mansion in Bel Air, Maryland will always hold a special place in my heart, and I would be honored to be a part of your special day too.